Yesterday, Friday 10th February 2012, we had our 13th Coachtulia (coaching + tertulia) open to everyone at Ateneo de Madrid. This time the topic was "Career Coaching". The speakers were Carla Franco and Faustino Sánchez.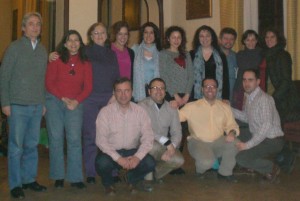 Yesterday was Faustino's birthday, who decided to give his book "El secreto de tu éxito eres Tú mismo" as a present for those who attended the coachtulia.I would like to congratulate Faustino for his birthday and generosity:
Next Coachtulia will be hel on 9th March at Ateneo de Madrid and the topic will be "Coaching in Business Companies: to be or to do, that is the question".
Michael Thallium