Yesterday, Saturday 11, 2021, the Spanish-American violinist Alexis Hatch Martínez Calisto was awarded the 1st Prize (3.000 €) of the 3rd International Violin Competition CullerArts. In this edition, the 2nd Prize was declared void. The 3rd Prize (1.500 €) was awarded to Clara Garriga Traugut.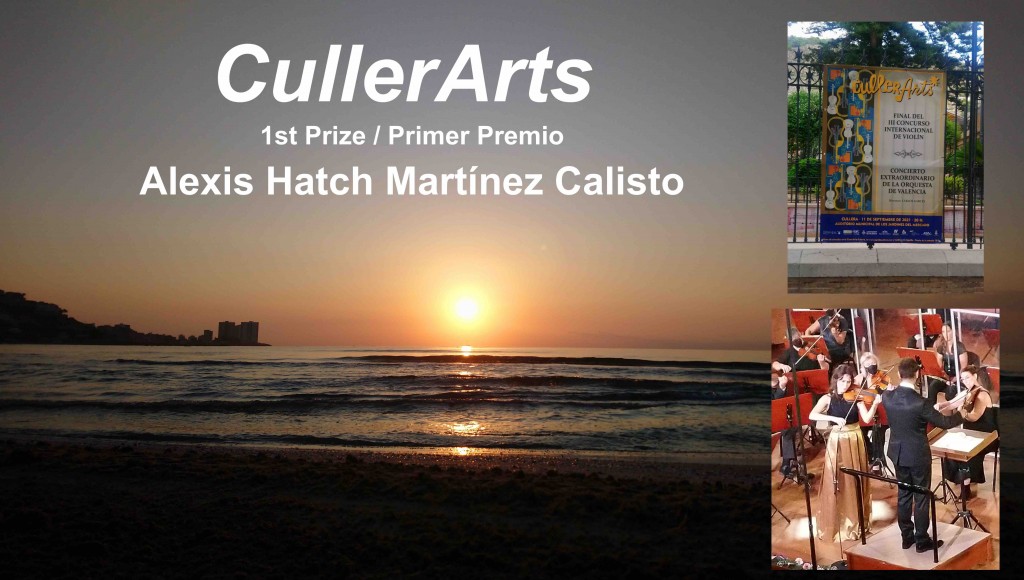 The final took place at Auditorio Municipal de los Jardines del Mercado in Cullera (Valencia), Spain. Alexis Hatch performed the Violin Concerto in E minor op. 64 by Felix Mendelssohn. Clara Garriga Traugut played the Violin Concerto no. 2 in G minor op. 26 by Max Bruch. Both finalists were accompanied by the Orquesta de Valencia conducted by Carlos Garcés.
This competition is organized by the Cullera Townhall. The president of the tribunal is the Spanish conductor Cristóbal Soler.
Congratulations Alexis!
Michael Thallium
Global & Greatness Coach
Book your coaching here
You can also find me and connect with me on:
Facebook Michael Thallium and Twitter Michael Thallium