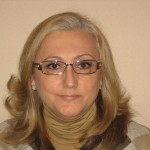 Today we have Carmen Cayuela, who will talk about profitable emotional investments. If you did not have the chance to watch the previous article and video on IE Coaching: Emotional Needs, please click HERE.
Carmen is a Coach PCC (ICF accredited) and has a background as Economist and Specialist in Emotional Intelligence. She works on the development of the critical thinking we need for our freedom of choice, as a Personal & Executive Coach and as a Mentor & Examiner for Coaches. She coaches people through the IECoaching® methodology so that they can learn how to pay attention to their emotional needs respecting the needs of the others, too. This way, the coach becomes an Emotional Mediator who "accompanies" his clients in their dialogs with themselves and with the others.
On the following video you can learn about the 4 kinds of investments and the "Profitable Emotional Investments":
Carmen will be speaking on 14th July 2012 at Ateneo de Madrid for the Coachtulia entitled: "Profitable Emotional Investments".
Michael Thallium
Global & Greatness Coach
Book your coaching here