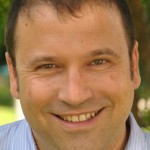 Recently, as a result of an experiment I am doing to develop my empathic listening –among other things, it consists in studying each an every one of Beethoven's nine symphonies–, and after a month dedicated to Beethoven's 1st Symphony, I started to think about Sergei Prokofiev's 1st Symphony, for sure the most performed of all of his seven symphonies. So far, that was the only symphony by Prokofiev that I knew, because I had listened to it when I was a child. I used to have a vinyl of Leonard Bernstein's performance with the New York Philharmonic Orchestra. It was an exquisite recording where, apart from Prokofiev's 1st, you could also enjoy Georges Bizet's 1st Symphony in C major with a memorable oboe solo in the Adagio by Harold Gomberg.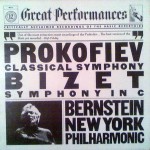 As I was saying, Beethoven's Symphony no. 1, very classical in style, led me to Prokofiev's 1st Symphony, known as "The Classical". Since I no longer have a record player, I decided to buy another version of this master piece. I opted for Yuri Temirkanov's recording with the St. Petersburg Philharmonic Orchestra. Why Temirkanov? Well, some time ago, Kavichandran Alexander, president of Water Lily Acoustics, gave me a CD as a present. It was a fabulous performance of Gustav Mahler's Symphony no. 5 by Temirkanov and the St. Petersburg Philharmonic Orchestra. Then when I came across Temirkanov's version of Symphony no. 1 by Prokofiev, it aroused my curiosity and I decided to buy it. And I do not regret it!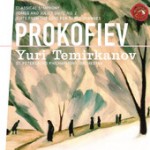 One thing leads to another. Listening to Prokofiev's 1st Symphony again made me remember a wonderful documentary by Peter Rosen on the Armenian composer Aram Khachaturian. Dmitri Shostakovich and Sergei Prokofiev appeared in the documentary as well. Three great and outstanding composers who were accused of being "anti-democratic" and "anti-people" by Stalin on February 10th 1948 (Zhdanov Decree). Stalin's politburo condemned the "formalist music" written by Myaskovsky, Shostakovich, Khachaturian and Prokofiev among others. It was considered that "formalism" was out of the "socialist realism" and Prokofiev's melodies were considered too "cacophonic". As a result of the "Zhdanov Decree", Prokofiev's first wife, the Spanish Carolina Codina –known as Lina Prokofiev and also as Lina Llubera, her artistic name–, was arrested on false charges and accused of espionage and sentenced to twenty years in a Siberian force labour camp in 1948. Prokofiev divorced her and married Mira Mendelssohn (they had been having an affair since 1939). Carolina spent eight years in Siberia, until 1956 when millions of Stalin's innocent victims were granted a general amnesty. Prokofiev had died three years earlier, in 1953, at age 61.
Wow! What a story! When you start pulling the thread, you never know where you will end up… But that was not the goal of this article. I started speaking about symphonies, didn't I? Well, to make the story short, I ended up listening to the seven symphonies by Prokofiev and I would like to share with you the collection of my choice:
Symphony no. 2 in D minor, opus 40. Tampere Philharmonic Orchestra conducted by Leonid Grin. Written between 1924 and 1925 during the Parisian years of Prokofiev, this symphony is, by far, the least performed and recorded of all of his symphonies. Radically different from his 1st Symphony, "The Classical", it was inspired by the structure of Beethoven's last sonata: Allegro and Theme with variations. Pure rock 'n' roll!

Symphony no. 3 in C minor, opus 44. Moscow Philharmonic State Symphony Orchestra conducted by Dmitri Kitayenko. Written in 1928, this symphony is based on Prokofiev's opera The Fiery Angel that he had finished in 1927. This opera was never premiered during Prokofiev's life time.

Symphony no. 4 en C major opus 47/112. Orchestra of Philadelphia conducted by Vladimir Jurowski. Based on the ballet The Prodigal Son, this symphony is so good that Prokofiev wrote it twice: one time in 1929 and another time, in 1947. Hence the two opus numbers 47 and 112. The two version are different from the stylistic point of view. Jurowski's performance corresponds to opus 112.

Symphony no. 5 in b flat major, opus 100. London Symphony Orchestra conducted by Malcolm Sargent. It was written in the summer of 1944, that is, fifteen years after the previous symphonies. Prokofiev composed this work in a haven he was sent along with Khachaturian and Shostakovich by the Soviet Authorities. They wanted to keep the artists away from the war front line. For Prokofiev this symphony was a hymn to the free and happy man, to his mighty power and his pure and noble spirit. To my taste this Malcolm Sargent's version on Everest Records is exquisite!

Symphony no. 6 in E flat minor, opus 111. Bergen Philharmonic Orchestra conducted by Andrew Litton. Composed in 1947, this symphony was condemned in 1948 (Zhdanov Decree) by the Soviet government despite good critics and warm welcome. It is an elegy to the tragical consequences of World War II, a song to the pain of war.

Symphony no. 7 in C sharp minor, opus 131. London Symphony Orchestra conducted by André Previn. Prokofiev finished writing this symphony in 1952, a year before his death. This symphony, although somehow melancholic, is more optimistic than the previous one. Due to the unfortunate events of 1948, Prokofiev was living in poverty and he decided to add a little optimistic coda at the end of the symphony in order to win the Stalin Prize of 100,000 rubles. However, before he died, Prokofiev said that the original ending without the coda was preferred. Apparently, he asked chelist and conductor Mstislav Rostropovich to eliminate the coda. André Previn's version includes that final coda.
It is my intention to contribute with this article to the dissemination of the unknown symphonic work of the this extraordinary symphony composer who is Sergei Prokofiev. I encourage you to start with Symphony no. 1 and taste the sound world of one of the greatest composers of the 20th century.
What about you? What would be the collection of your choice?
Michael Thallium
Global & Greatness Coach
Book your coaching here
You can also find me and connect with me on:
Facebook Michael Thallium and Twitter Michael Thallium