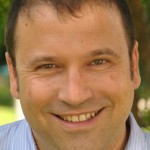 About eight months ago, I started an experiment with the aim of improving my listening skills. Deep listening is one of the main tools in coaching. My experiment was to listen to music from different eras and genres and, then, apply what I would have eventually learnt to listening to people, that is, I assumed that really knowing how to listen to music can lead you to really know how to listen to people. All this led me to carry out another experiment – which I will eventually finish by late May 2014 – on Beethoven's nine symphonies and his 32 piano sonatas. My plan was to dedicate approximately a month to "sonically" study each of his nine symphonies – that makes a total of nine months – and do the same with his 32 piano sonatas – 3 to 4 sonatas a week to cover around nine months. After those nine months, "the fruit of my listening loins" would be born.
That's how it all started. But the thing is that when you start "ex-perimenting", that is, "going out of your perimeter", then you start a journey you never know where it will finish. It is sometimes unpredictable and surprising. In short, I have ended up listening to a great deal of different works and let's see where this journey will eventually take me. I would like to share with you some of the works – only a few – I used to experiment. Some of them led me to others. All the recordings listed bellow are outstanding and I would recommend you to listen to them just for the fun of it. Yes, I know, not everybody likes to experiment, but everybody likes to have fun! Here you are my list:
BACH, Carl Philipp Emanuel (1714-1788, Germany)

Keyboard Concertos (Vol. 14), Miklós Spanyi (tangent piano), Ensemble Opus X conducted by Petri Tapio Mattson. BIS, 2005.

Symphonies & Concertos, Peter Bruns (cello), Akademie für Alte Musik conducted by Raphael Alpermann. Harmonia Mundi, 2008.

Piano Concertos Wq. 23, 32, 112/1 (Vol. 1), Michael Rische (piano), Leipziger Kammerorchester conducted by Morten Schuldt-Jensen. Hänssler Classic, 2011.

Piano Concertos Wq. 14, 17, 43/4 (Vol. 2), Michael Rische (piano), Leipziger Kammerorchester conducted by Morten Schuldt-Jensen. Hänssler Classic, 2012.

Piano Concertos Wq. 22, 43/5, 46 (Vol. 3), Michael Rische (piano) y Rainer Klaas (piano), Lepiziger Kammerorchester. Hänssler Classic, 2014.

Hamburger Sinfonien Wq. 182, Stuttgarter Kammerorchester conducted by Wolfram Christ. Hänssler Classic, 2014.

Werke für Violine und Hammerflügel, Albrecht Breuninger (violin), Piet Kuijken (fortepiano). Hänssler Classic, 2014.

BARTÓK, Béla (1881-1945, Hungary)

Opera "Duke Bluebeard's Castle", Walter Berry (baritone), Christa Ludwig (mezzosoprano), London Symphony Orchestra conducted by István Kerstész. This is a legendary performance and an outstanding recording. Duke Bluebeard's Castle is the only opera written by Béla Bartók. Decca, 1999 (originally, 1965).

BUXTEHUDE, Dietrich (1637-1707, Denmark/Germany)

Works for Organ, René Saorgin (organ). This is another legendary performance. Those who think that the organ music is only Johann Sebastian Bach's, they are quite mistaken. It is said that back in 1705, when Bach was 20 years old, he walked over 320 km from Arnstadt to Lübeck to meet the elderly Buxtehude. Bach spent three months learning from him in order to understand one thing and another of Buxtehude's art. Actually, Bach's early works are much influenced by Buxtehude. All that glitters is not only Bach! Harmonia Mundi, 2007 (originally, 1970).

BEETHOVEN, Ludwig van (1770-1827, Germany)

The Symphonies (complete). Orchestra of the Eighteenth Century conducted by Frans Brüggen, Glossa, 2011.

The Complete Piano Sonatas On Period Instruments. Several performers: Malcolm Bilson, Tom Beghin, David Breitman, Ursula Dütschler, Zvi Meniker, Bart van Oort, Andrew Willis. There are several recordings of the complete piano sonatas. Most people go for the ones performed by famous pianists. However, I opted for this one because I considered it was much more exciting and fun having the perspective of seven different great performers and the sound of different fortepianos. This recording is simply outstanding! Claves Records, 1997.

Complete String Quartets, Fragments and Quintets performed by the British Endellion String Quartet. I opted for a modern recording of Beethoven's string quartets. And this recording is great! Warner Music UK, 2008.

Diabelli Variations performed on the fortepiano by the German pianist Andreas Staier. Harmonia Mundi, 2012.

BRITTEN, Benjamin (1913-1976, United Kingdom)

War Requiem, Galina Vishnevskaya (soprano), Peter Pears (tenor), Dietrich Fischer-Dieskau (baritone), Simon Preston (organ), London Symphony Orchestra conducted by Benjamin Britten himself. Decca, 2013 (originally, 1963).

Piano Concerto, opus 13, Joanna MacGregor (piano), English Chamber Orchestra conducted by Steuart Bedford. Naxos, 2005.

Opera "Peter Grimes", Peter Pears (tenor), Claire Watson (soprano), James Pease (bass-baritone), Jean Watson (contralto), Raymond Nilsson (tenor), Owen Brannigan (bass-baritone), Geraint Evans (barítono), Royal Opera House Chorus & Orchestra conducted by Benjamin Britten. Alto, 2008.

CABEZÓN, Antonio de (1510-1566, Spain)

Obras de música (Complete Edition), Claudio Astronio (organ, harpsichord, regal and concert master), Harmonisches Mundi, La Moranda, Quartetto Italiano di Viole da Gamba. For those of you who want to discover the early organ music from Spain, this recording is a must! Brilliant Classics, 2012.

CHEN YI (1953, China)

Momentum, Cho-Lian Lin (violin), Yi-Jia Susanne Hou (violin), Kimberly Marshall (organ), Singapore Symphony Orchestra conducted by Lan Shui. BIS, 2003.

Wild Grass (in collaboration with Zhou Long, Chen Yi's husband), Beijing New Music Ensemble. Naxos, 2009.

EÖTVÖS, Péter (1944, Hungary)

Opera "Love & Other Demons", Allison Bell (soprano), Nathan Gunn (baritone), Felicity Palmer (mezzosoprano), Jean Rigby (mezzosoprano), London Philharmonic Orchestra conducted by Vladimir Jurowski. Glyndebourne, 2008.

GINASTERA, Alberto (1916-1983, Argentina)

Ballets Panambí & Estancia, Luis Gaeta (baritone), London Symphony Orchestra conducted by Gisele Ben Dor. Naxos, 2006.

HÄNDEL, Georg Friedrich (1685-1759, Germany/England)

Organ Concertos opus 7, Richard Egarr (organ, conductor), Academy of Ancient Music. These concertos are really beautiful and beautifully performed. I recommend them to all of you who thing that the organ is an instrument just for church music. I was awed by their beauty  and grace. Harmonia Mundi, 2009.

HAYDN, Franz Joseph (1732-1809, Austria)

The Virtual Haydn (Complete Works for Solo Keyboard, Tom Beghin plays seven different historic keyboards in nine different virtual rooms. The box consists of 12 CDs and 1 DVD which includes a "making of" documentary on The Virtual Haydn Project. Really interesting!

LÉONIN (fl. 1150-1201, France)

Magister Leoninus (Vol. 1), Red Byrd & Yorvox. This is the example of organa, the primitive polyphony. This is a great listening for those of you who want to learn how to listen to polyphony from the scratch. Hyperion Records, 2001.

MESSIAEN, Olivier (1908-1992, Francia)

Catalogue d'oiseaux – Petites esquisses d'oiseaux, Hakon Austbo (piano). Olivier Messiaen, apart from being a great musician, he was also an extraordinary ornithologist who greatly conveyed bird singing in his music. This work is the very example of it. Naxos, 1997.

MORALES, Cristobal de (1500-1553, Spain)

Magnificat, Motets & Lamentations, The Braban Ensenble conducted by Stephen Rice. Cristobal de Morales works remain unfairly unknown for most people. His music is that of a genius. Great polyphony, superb melodies. This recording is simply outstanding. Have a listen to it and you will discover a new sonic world if you are not familiar with polyphony. Hyperion, 2008.

OLIVEROS, Pauline (1932, United States)


Deep Listening, Pauline Oliveros (accordion & voice), Stuart Dempster (trombone, didgeridoo, whistlings), Panaiotis (voice). I was surprised by this recording and, generally speaking, by Pauline  Olivero's works. I realized that someone back in the 70s had been experimenting with deep listening. This was no other than Pauline Olivero. New Albion, 1989.

The Tuning Meditation, Pauline Oliveros (accordion & voice). Orange Mountain Music, 2004 (originally, 1979).

PACHELBEL, Johann (1653-1706, Germany)

Works for Organ (Vol, 1), Wolfgang Rübsam (organ). Most people know Pachelbel because of his world famous and inappropriately called Canon in D major (it's rather a chaconne or pasacaglia in reality). However, Pachelbel wrote wonderful music we all should know. His "Canon" is just an anecdote in a sea of great music. Naxos, 2000.

SCHUBERT, Franz (1797-1828, Austria)

Piano Sonatas & Impromptus (complete), András Schiff (piano). The piano sonatas of Schubert are delicious! Unfortunately, they do no have the acknowledgement they really deserve. It's great music to pay attention to. Decca, 2011.

SHOSTAKOVICH, Dmitri (1906-1975, Soviet Union [en presently, Russia])

24 Preludes & Fugues fantastically performed by Konstantin Scherbakov on the piano. In my opinion, the 24 Preludes & Fugues by Shostakovich is a masterpiece. I recommend it to those of you who want to discover the art of the fugue in a more modern music language than that one of the baroque. Naxos, 2000.

Piano Sonatas nos. 1 & 2, Aphorisms and The Dances of the Dolls performed by Melvin Chen. It's a fantastic performance. Beautiful! Bridge Records, 2007.

SWEELINCK, Jan Pieterzoon (1562-1621, The Netherlands)

Keyboard Music. This music is wonderfully played by Christopher Herrick on the the organ. Sweelinck is the representative figure of the organ music of the Netherlands and the north of Germany, straddling the end of the Renaissance and the beginning of Baroque era. For this recording, Christopher Herrick has done a unique and outstanding job. The listener is immediately plunged into the tangy world of mean-tone, which implies the distinction between diatonic and chromatic semitones – for example, the diatonic semitone D-E flat is smaller than the chromatic D-D sharp – and this is a challenge for the modern performer. Hyperion, 2003.

TELEMANN, Georg Philipp (1681-1767, Germany)

Brockes Passion,  Brigitte Christensen (soprano), Lydia Tescher (soprano) , Marie Claude Chappuis (mezzosoprano), Donát Havár (tenor), Daniel Behle (tenor), Johannes Weisser (baritone), RIAS Kammerchor, Akademie für Alte Musik Berlin conducted by René Jakobs. Harmonia Mundi, 2009.

VILLA-LOBOS, Heitor (1887-1959, Brazil)

Bachianas Brasileiras (Complete), Rosana Lamosa (soprano), Nashville Symphony Orchestra conducted by Kenneth Schermerhorn. Naxos, 2005.

ZAPPA, Frank (1940-1993, United States)

Greggery Pecker & Other Persuasions, Ensemble Modern. This is a very good way to introduce yourself into Frank Zappa's music world. And for those of you who are already in the World of Zapppa, this recording may help you realize of the vastness and quality of his works. RCA, 2004.

The Zappa Album, covers of Frank Zappa's music adapted to historic instruments, mainly from the baroque era. An original, beautiful and surprising performance by Ensemble Ambrosius. BIS, 2000.
Here I would like to conclude this first part of "my listenings". I remain available to anyone who so wishes to get in touch with me in case you have any questions or you wish to satisfy your curiosity about the works above mentioned. Now, on to listening… to music and to people!!
Michael Thallium
Global & Greatness Coach
Book your coaching here
You can also find me and connect with me on:
Facebook Michael Thallium and Twitter Michael Thallium